Rfid tag overview
Rfid tag is one of the four key areas of the Internet of Things(IOT). The IOT is based on the computer Internet, using RFID, wireless data communication and other technologies to construct an "Internet of Things" that covers everything in the world. In this network, items (goods) can "communicate" with each other without human intervention. Its essence is to use the radio frequency automatic identification (RFID) technology to realize the automatic identification of items (goods) and the interconnection and sharing of information through the computer Internet.
Our Rfid label tag,Dry inlay/Wet inlay Rfid tag,Printing Rfid Tag have good market.Accept OEM & ODM. HF /UHF rfid tag.
Rfid Tag Operating Principle
Rfid tag tech is a technology that allows items to "speak". In the concept of "Internet of Things", RFID tags store standardized and interoperable information, and automatically collect them into the central information system through wireless data communication networks to realize the identification of goods (goods), and then through open The computer network realizes information exchange and sharing, and realizes "transparent" management of items.
Following the development of the Internet of Things, CSM has produced various RFID tag products, including: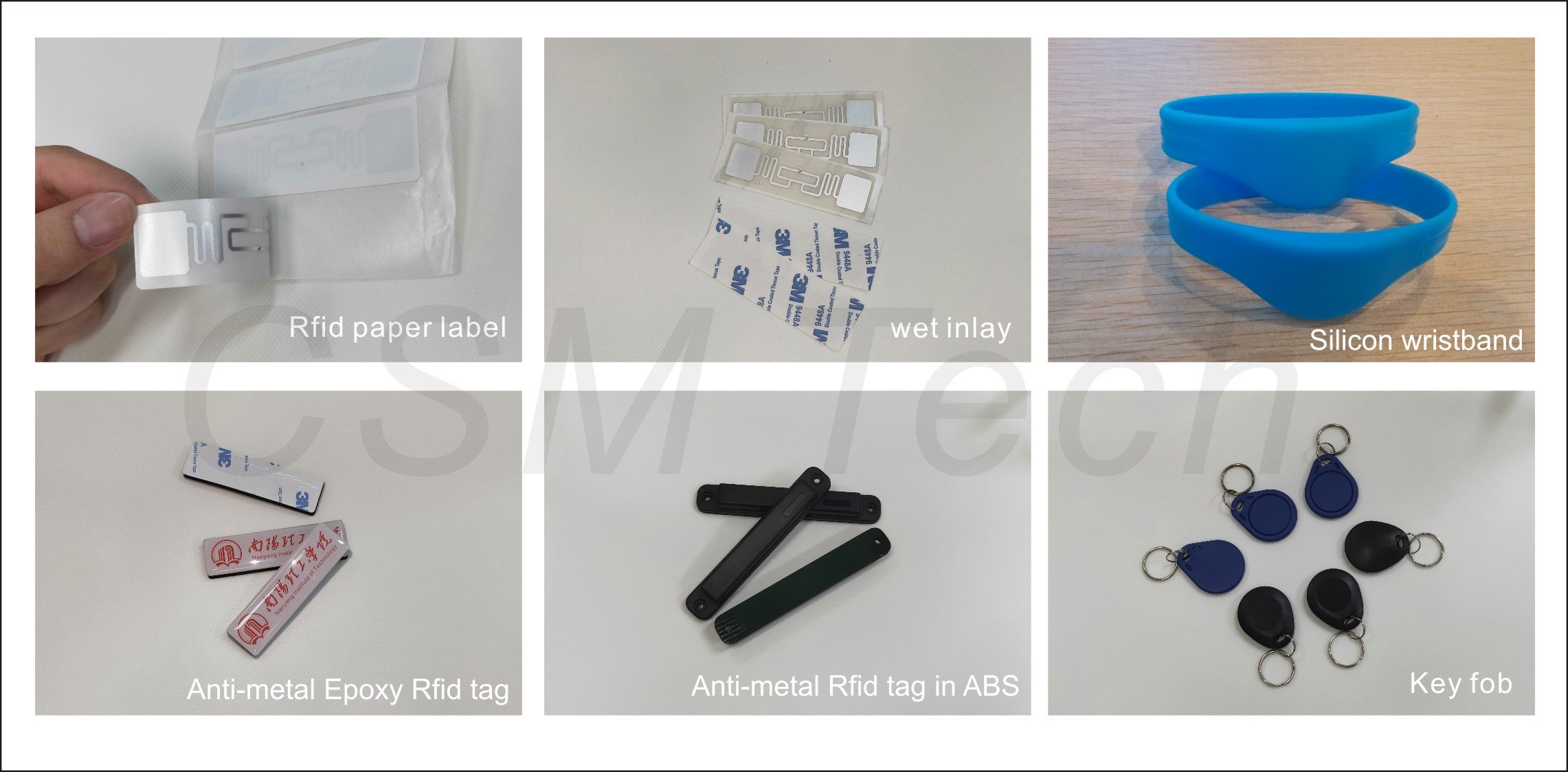 Rfid Tag Application
Rfid Tag is mainly used in smart grid, intelligent transportation, intelligent logistics, smart medical, smart home, etc.
Dry Inlay/Wet Inlay RFID Tag is widely used for library tag ,also one part of combine card, Printing Paper RFID Tag usally used for clothing price tag,library book tag ,logistics label,cigarette tag,etc.
Logistics label,unmanned retail,clothing label,medicine field label,anti-counterfeit traceability label,jewellery label,library label,animal&plants label,anti-metal label,high temperature resistant label, fragile label,washing label,Key fob ,...
Get in Touch with us
Still have Questions
Our Headquarters
Work Time :
9:00-21:00(Beijing time)
Business Phone :
86-0755-23158400(Working time)
Factory Address :
F/5,Hasee computer building,No.2 bei'er Rd,Bantian St.,Longgang district,Shenzhen,518129,China