IOT What are the applications of the Internet of Things?
What are the applications of the Internet of Things(IOT)?
The Internet of Things Internet is exploding. In recent years, companies in the IoT industry have experienced the process of this industry explosion. In the current IoT market, the TO G or TO B enterprise application market is the main battlefield, because enterprise-level applications have more mature business models than consumer applications.
Enterprise-level applications are also facing a very obvious problem, that is, the fragmentation phenomenon is very serious. In the current application field of the Internet of Things, smart cities, smart industries, transportation, warehousing logistics, smart lighting, smart agriculture, etc. are all attracted. With a large number of enterprise layouts, different application requirements require different technical solutions. This aspect limits the rapid expansion of the scale of the Internet of Things enterprises. On the other hand, the stimulated application programs are flourishing everywhere.
In the current IoT application market, system integrators play a key role in promoting the application of the Internet of Things industry. For the complex and diverse application needs of industry users, it is necessary to integrate upstream product technology solutions resources to ensure the implementation of application solutions. Final landing
Part 1 Industrial Applications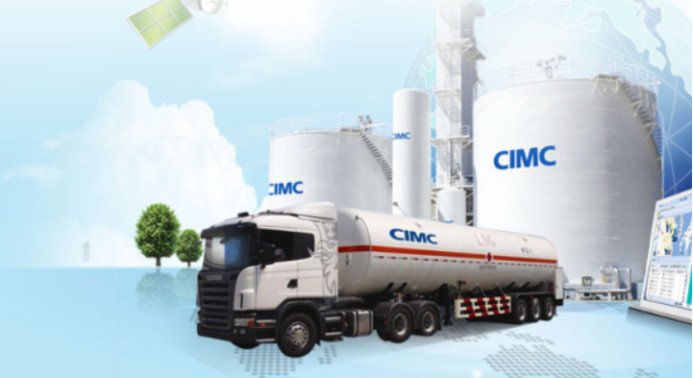 Industrial manufacturing is one of the most important scenarios for IoT applications. The application of Internet of Things technology runs through the entire process of industrial production procurement, production and sales. Through a variety of sensing technologies, communication technology, big data analysis and artificial intelligence technology can intelligently monitor the manufacturing process, trace the production process, and intelligently monitor and transport expensive manufacturing equipment. Dimension, thereby increasing production efficiency and reducing corporate costs. In addition, in some dangerous places, it can also provide security warnings for personnel and the environment.
Project cases:
1. Haier washing machine full life cycle traceability system
2. Wanli tire can predict the maintenance of RFID in-process automatic tracking
3. Industrial gas storage tank status remote monitoring project
4. Wearable equipment to improve the efficiency of the factory business - Taiwan Riyueguang factory dispatch application
5. High-precision personnel safety positioning system for complex environment of large-scale production enterprises
Part 2 Warehouse Logistics Management
Warehousing logistics is a process that needs to go through the process of transferring goods in different places. In the warehousing and logistics management industry, the Internet of Things, such as wireless communication, positioning, and environmental awareness, can track the entire process of goods in the process of transportation and transfer, and can effectively manage products. Such as: goods in and out of the library information collection, inventory and product real-time inventory.
In addition, the tracking and monitoring of the entire process in the material delivery process is also a very important application scenario. The position of the materials in the transportation process, the state information is visualized, the location information of the materials, the temperature and humidity, etc. are known in real time, so as to provide a more comprehensive understanding of the state of materials. Improve warehouse management efficiency and reduce business costs.
Project cases:
1. Intelligent monitoring and management of traditional containers
2. Haishu Home Improves Logistics Warehousing Efficiency and Reduces Costs Through RFID and Automation Technology
3. Express company smart logistics express application success story
4. Anti-mite and drought-resistant materials improve logistics warehousing efficiency through RFID technology
5. RFID full supply chain management assistant UR comprehensively improve enterprise efficiency
Part 3 Smart Community / Smart Campus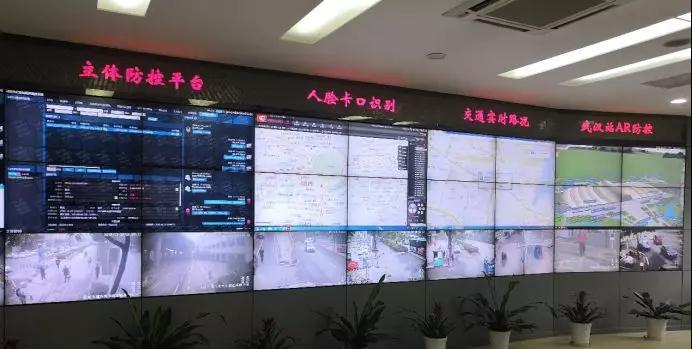 As a key component of smart city construction, the smart community is a new form of community operation, which is built around the community life circle of government, enterprises and community residents, and meets the user's basic hardware, property security, smart home and convenience services. demand. To meet the public sector and other government departments to provide population information and other business support; to meet the property to provide more scientific and convenient community management channels. At present, the operation mode of the community is mainly divided into three modes: government-led, government-enterprise cooperation, and enterprise-led.
In addition, the smart park is also a scene where there are many applications. The smart park is similar to the smart community application. Through the combination of IoT-related technologies and artificial intelligence and other information technologies, the intelligent operation management of the park is realized, and the life and work experience of managers and users are improved.
1. Ali Dream Town Information Release Project
2. Shanghai Pudong Urban Brain Project
3. Huawei Ping An Park No Passage Project
4. Ali Cabbage Smart Park Project
5. Wuhan Hongshan District Urban Video Surveillance System Phase III Project
Part 4 Smart Campus
Driven by information technology such as the Internet of Things, the campus can also begin a series of informational innovations.
In June 2018, the "Overall Framework for Smart Campus" proposed and endorsed by the National Information Technology Standardization Technical Committee was officially released. The standard was officially implemented in January 2019.
What should the future campus be like? This is a question that many of our related companies and schools are thinking about, and that many companies are constantly showing their thoughts through project practice. Students' safe and safe campus construction, intelligent library, intelligent teaching mode exploration, campus card service realized by Internet of Things technology, efficient management of energy such as school fire and electricity, etc. All of the above applications, there have been some landing applications, this section selected some cases.
Part 5 Smart Agriculture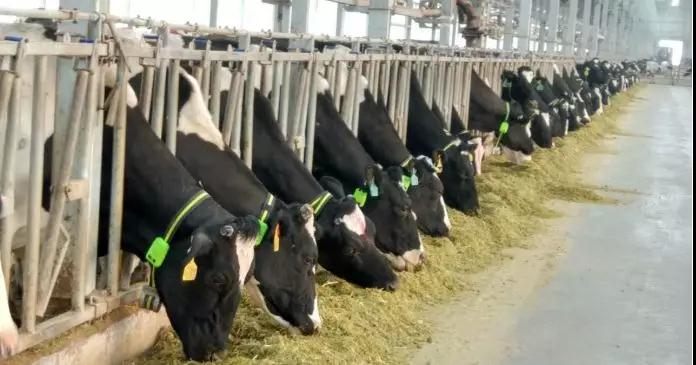 At present, the application of smart agriculture is more in food traceability, followed by environmental monitoring in the process of planting agricultural products. Food safety traceability system, play the role of Internet of Things technology in cargo tracking, identification, inquiry, information, etc., promote the application of Internet of Things technology in agricultural breeding, acquisition, slaughtering, processing, transportation, sales, etc., to achieve food production The collection and management of key process information ensures food safety traceability and accurate recall of problem products. In the process of food planting and poultry breeding, through a variety of sensing technology and communication technology, the crop growth process is refined and intelligently managed.
Project cases:
1. Digital Milk Source Wisdom Ranch Project
2. Smart Agricultural IoT Integration for Demonstration
3. Zhongwei City's important product traceability system construction project
Part6. Smart lighting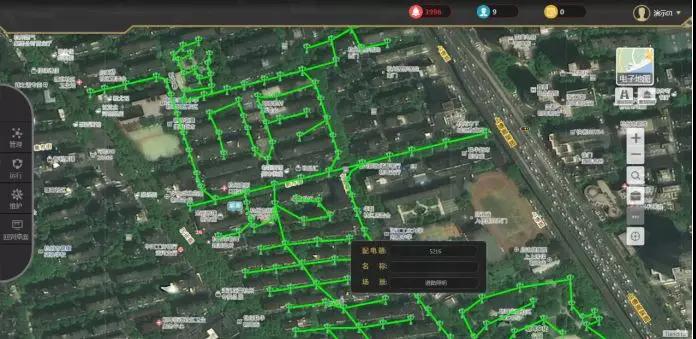 Smart lighting is undoubtedly the scene with the fastest landing and the most application in the construction of smart cities. This is related to the government's vigorous promotion. From the perspective of lighting itself, through the combination of IoT-related perception, communication and data analysis related technologies, it can achieve more refined control and operation and maintenance of urban street lamps. In this way, the service life of the street lamp is improved and the negative impact caused by the damage of the street lamp is prevented, the operation and maintenance efficiency is improved, and the government is reduced in cost.
From the perspective of smart city construction, street lights seem to be highly anticipated by everyone, and are regarded as the perceptual entrance of smart cities. The lamp pole can be comprehensively utilized. In addition to functions such as power supply for the network, many other sensors can be integrated to monitor the environment, monitor the city, play the display screen, and install the communication base station.
1. RFID and intelligent technology change the status quo of street lamp operation and maintenance
2. Shenzhen Longhua District Urban Smart Lighting Project
3. Hangzhou main city light pole comprehensive utilization project
4. Saudi Arabia's 61,000-inch intelligent lighting project centralized control management
5. Dameisha Vanke Center Smart Lighting Renovation
Part 7 Smart Wisdom Fire managment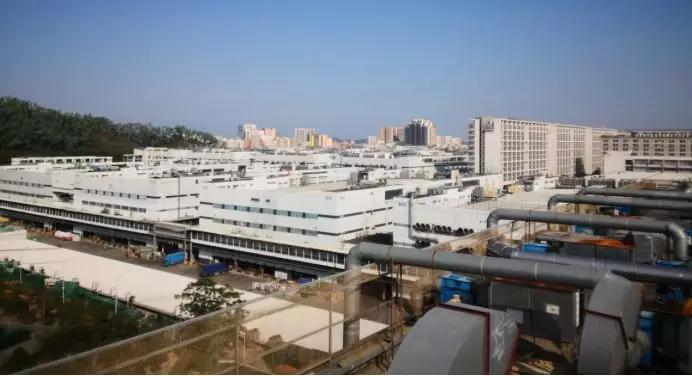 Due to frequent fire accidents such as fires in recent years, the state and the government have put forward more requirements in the field of fire protection and introduced more policies. The application of smart fire protection will gradually be applied by more places. Fire protection applications are about life safety and important assets. The application of IoT technology in the field of fire protection has created great value for this industry.
Because the traditional fire protection method is relatively backward in terms of intelligence, it is impossible to timely provide early warning and notification before the fire occurs, and the scene cannot be saved in time during the fire. At the same time, the operation and maintenance costs of fire-fighting equipment are extremely high. Through the Internet of Things perception, communication and other technologies can monitor the environment in real time. When an abnormal situation such as a fire occurs, the accident point can be found as soon as possible, and the relevant personnel can be notified to avoid the occurrence of tragedy and property loss.
Project cases:
1. Foxconn Guanlan Park fire protection system intelligent upgrade project
2. Guangxi International Business Vocational and Technical College Smart Fire System Construction Project
3. Smart Longhua Fire Project
Part 8 Smart Transportation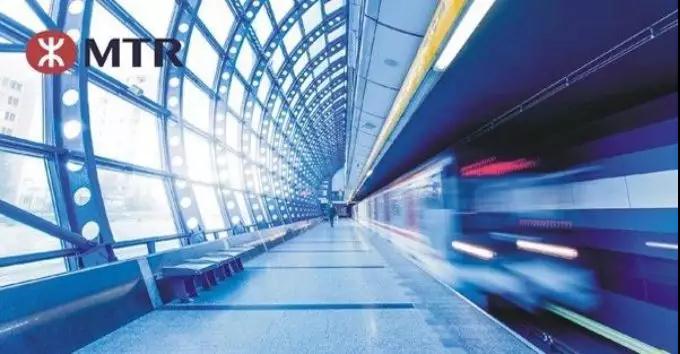 The application of smart transportation in urban areas covers a wide range. The main applications are mainly reflected in four aspects:
- City safety and traffic management services such as: traffic monitoring, electronic police, traffic signal control, smart public transportation, etc.;
- Traveler services such as: traffic information collection and induction, smart public transportation, parking guidance, etc.;
- Alleviate congestion problems at traffic sensitive points, such as: ETC has obvious effects in improving expressway capacity, improving toll congestion, and energy saving and emission reduction;
- Provide decision support for planning, management, etc., such as: traffic data collection, comprehensive traffic information platform construction.
Part 9 Other classic cases of the Internet of Things
...
Shenzhen CSM Smart Tech provides IOT products: rfid LF HF UHF products, rfid smart label, cloths price rfid tags, ABS anti-metal rfid tag, animal rfid tail tag,rfid keyfob,reader and writer device,...
Work Time :
9:00-21:00(Beijing time)
Telephone :
86-0755-23158400(Working time)
Factory Address :
F/5,Hasee computer building,No.2 bei'er Rd,Bantian St.,Longgang district,Shenzhen,518129,China